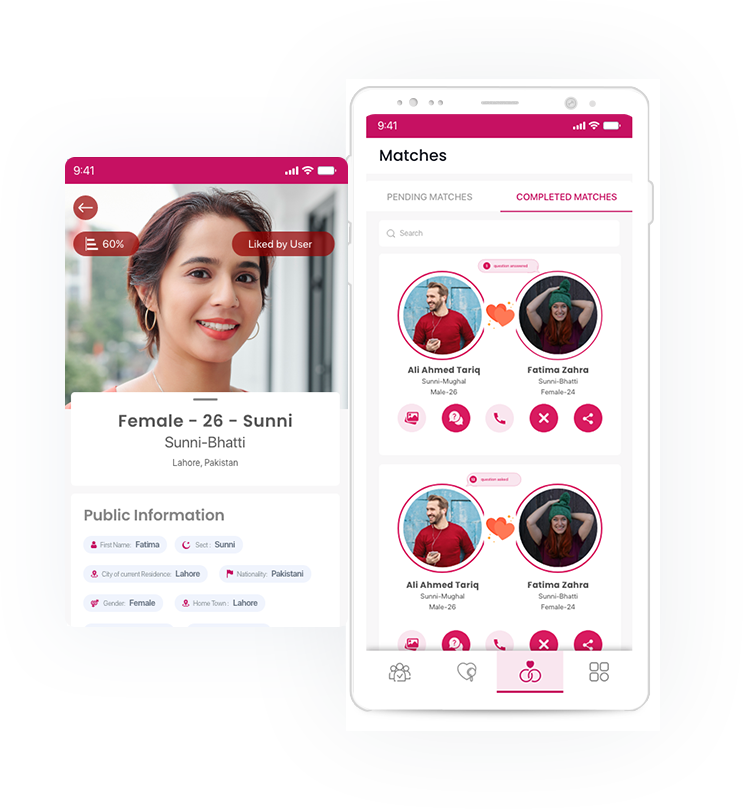 100% Verified Rishta Profiles in a Secure App
Dil Ka Rishta ensures that all confidential data is kept secure and not shared with anyone. Your profile will only be shared with another persion when you accept a match request.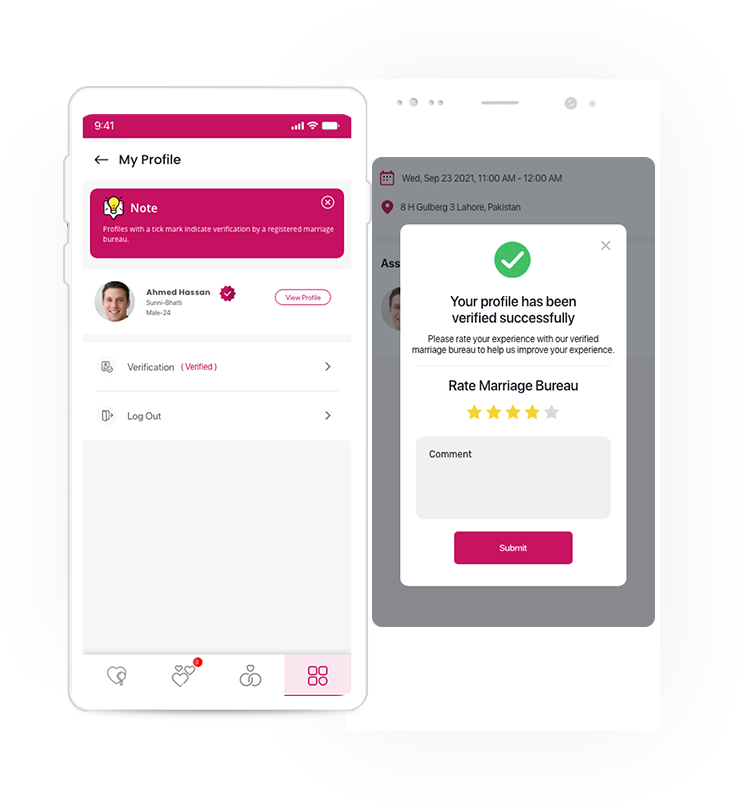 Reach Out to The Best Profiles
If you like a profile, you can send a match request to them and exchange numbers upon acceptance of your request.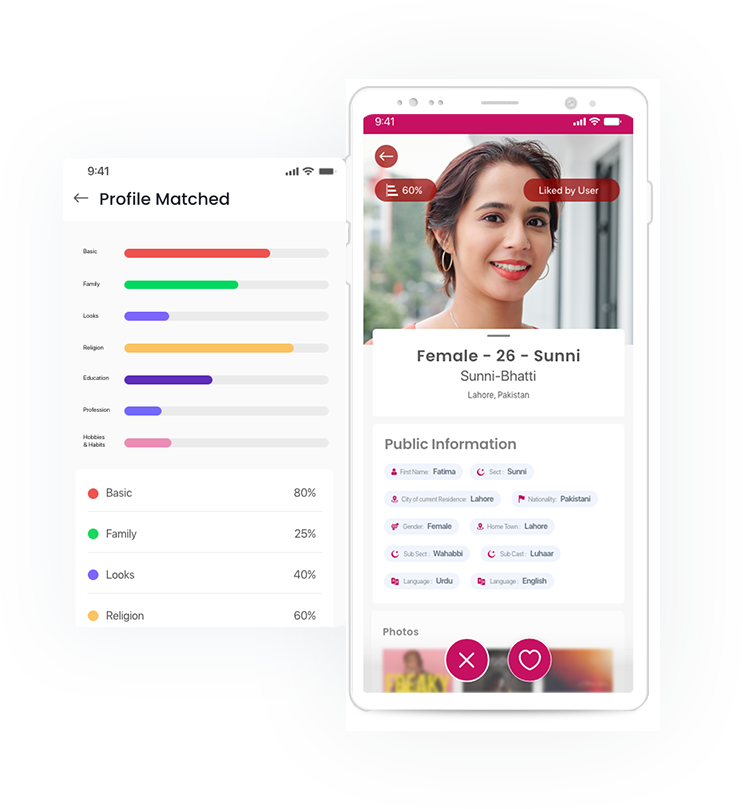 Advanced Features Give You Full Control!
Dil ka Rishta is the Pakistan's biggest community for People to find their perfect partner. It is halal, free to use and fun! Start your journey to marriage today.
Millions of Match Profiles
Dil Ka Rishta connects you with reliable marriage profiles from all over the country. You can look for your perfect match according to your requirements.
Interact Beforehand
Dil Ka Rishta provides you the facility to ask predefined questions to a successful match. This helps you waive off any doubts that you may have before taking a conversation forward.
Connect with DKR Marriage Bureaus
Choose the most accurate matches for your clients through detailed search. You can search on the basis of education, career, religion, caste, etc.
100% Authentic Marriage Profiles
All verified marriage profiles are either authenticated by DKR or by verified matchmakers.
Your message was sent successfully.
Sorry!Something Went Wrong.
>